Papernet - Dissolve Tech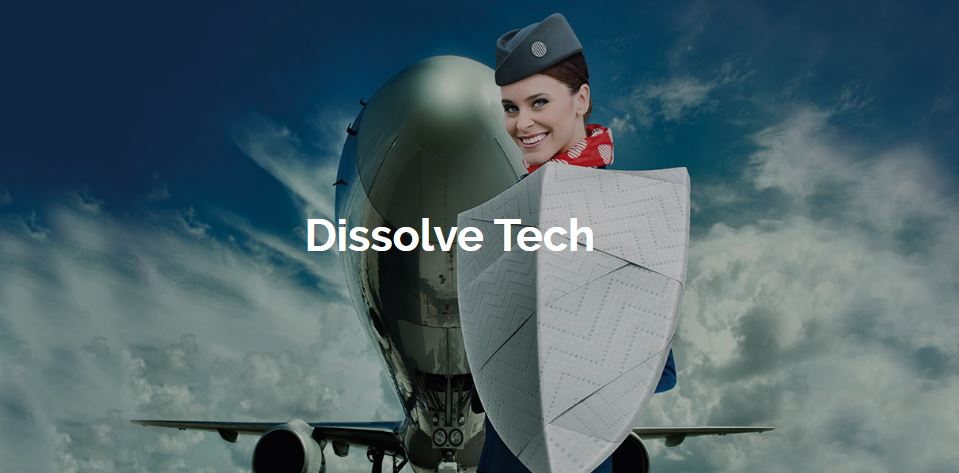 Dissolve Tech!
No more Clogs. Paper towels that dissolve.
In contact with water, dissolves in 3 minutes.
Reduces the risks of clogs in pipes in any facility.
Reduce the expense of plumbing emergency calls.
Absorbency and strength are comparable to a traditional hand towel.
30% Cost Savings! Normal hand drying requires 3 regular towels. Only 2 Dissolve Tech towels are required.
Dissolve Tech has a very high wet strength that ensures the resistance and absorbency of a normal hand towel during hand drying. After three minutes, the hand towels strength dissipates, making Dissolve Tech behave in a similar way to toilet paper.
Dissolve Tech is a Papernet exclusive product that owes its original formula to years of scientific research and technological innovation.