Green Select Degreaser Cleaner - and my Favorite Accessories!
(9/30/2019)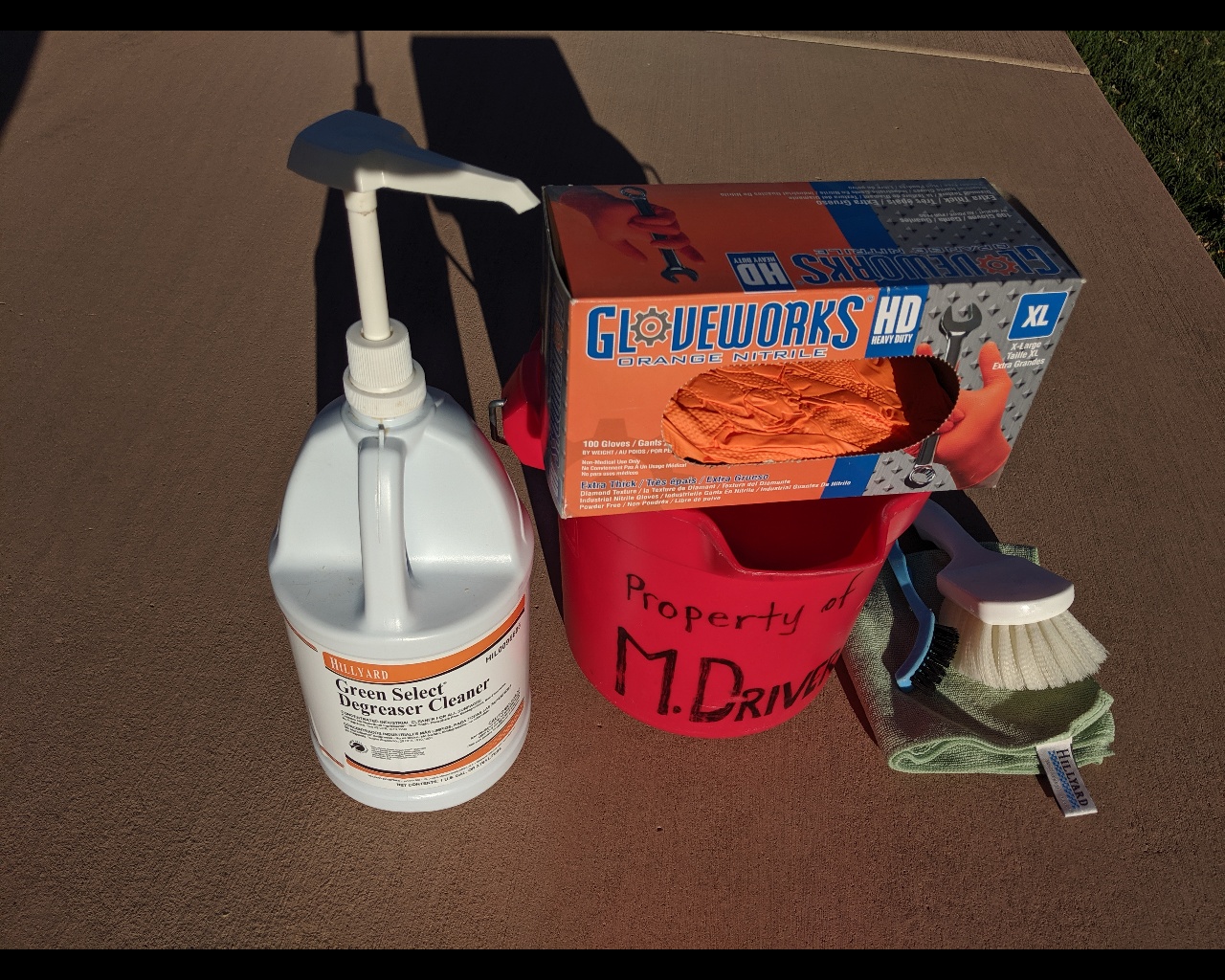 Green Select Degreaser Cleaner is one of my personal all time favorite cleaners. We have used it for many jobs with huge success. The best part, in addition to being a STRONG degreaser, it's GREEN.
Jobs we have used it on:
Daily Cleaning of Mining Facilities.
Daily Cleaning of Industrial Facilities.
Floor Cleaner - Both manual and automated scrubbing.

Grout Restorer.
Pressure wash additive.

Parts Washer.
Bicycles, Motorcycles, Cars, anything that gets road grime and salts.

A few of the accessory items we use are pictured as well. Each one is super simple and makes cleaning easier.
Items pictured: