Make your tile and grout SHINE with ease!
(10/1/2019)
Tile and Grout Cleaner/Renovator eases the work of cleaning tile and grout. It is formulated with a special blend of two acids and detergents to remove heavy grease, oil, soil, and mineral deposits that build up over time. Plus it leaves the room with a pleasant, minty fragrance.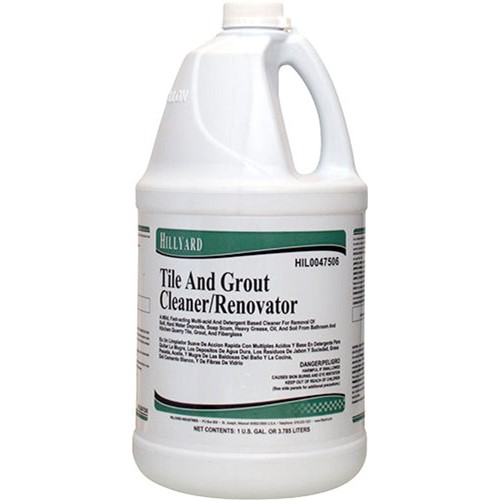 Once the tile and grout is clean, reduce maintenance and protect your tile and grout with Tile & Grout Seal. It creates an invisible shield to repel dirt. This protective barrier ensures that surfaces are kept to a high standard of appearance.