Home
→
Cleaning Supplies → Scotch-Brite, Purple Diamond Floor Pad Plus, 20", MINFN510082079, 5 per case, sold as each
Scotch-Brite, Purple Diamond Floor Pad Plus, 20", MINFN510082079, 5 per case, sold as each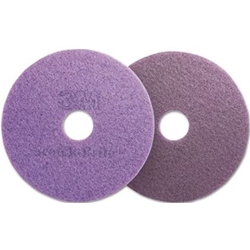 PromptName->Price GetRegularPrice->$74.69 GetSalePrice->$0.00 GetExtendedPrice->$74.69 GetFinalPrice->$74.69 GetPriceType->1
Why Sanitary Supply Corp?

Over 20 Years in Business!




Dedicated Account Specialist!




Have a question? We're here to help!




Free Shipping, In-Store Pickup!

Spend $750 receive Free Shipping!




Zip codes starting with 815 receive free shipping at $500

In-Store Pickup is always free! We will have your order waiting for you!
20" Scotch-Brite(TM) Purple Diamond Floor Pad Plus Diamond-coated floor pads for cleaning and polishing marble, terrazzo, slate and polished concrete flooring. Helps eliminate floor finish and helps reduce labor costs.
Customer Reviews





(0.00)

stars out of 5
(Only registered customers can rate)
Related Products
23 Total Related Products