Sparkling Restrooms in Minutes
Stock and Organize cart
Always gather the supplies and chemicals you will need for your cleaning task. Place the items in an organized cart for efficiency.
1. Let the chemical work for you:
Thoroughly spray restroom/bathroom cleaner with disinfectant to the top, sides, under lid, rim and base of toilet and urinal bowl. Make sure to saturate all areas, especially areas where the lid hinges attach and the base attaches to the floor. You need these areas to stay wet for a minimum of 5 minutes!
2. Inside the bowl:
To force most of the water to drain to clean the inside, pour about a gallon of water into the bowl.

Liberally apply bowl cleanser and thoroughly scrub with a stiff bowl brush. Make sure to reach under rim, sides and in the drain area. Do not flush yet.....
3. Wipe clean:
Starting at the top and working your way to the bottom - Wipe clean in the following order:
The lid and handle

The sides and front of the tank

The top and bottom of the seat

The rim, including around the seat bolts

The sides, bottom and back of the base including where the bolts attach to the floor
.... and Finally
Total Time: 2 Minutes
PromptName->Price GetRegularPrice->$3.89 GetFinalPrice->$3.89 GetPriceType->1
Hillyard, Germicidal Bowl Cleaner, #102, HIL0010204, 12 Quarts per Case, sold as 1 quart.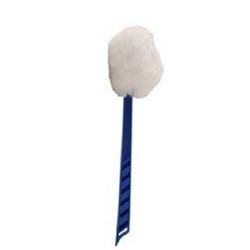 PromptName->Price GetRegularPrice->$1.99 GetFinalPrice->$1.99 GetPriceType->1
Hillyard, Toilet Bowl Mop Brush, 12 inch blue plastic handle, HIL20411, 100 per case, sold as 1 brush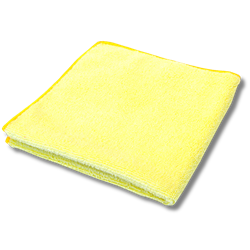 PromptName->Price GetRegularPrice->$1.29 GetFinalPrice->$1.29 GetPriceType->1
Hillyard, Trident General Purpose Microfiber Cloth, 16 x 16 inch, Yellow, HIL20027