Dispenser Guides - Installs to Troubleshooting
Whether you are installing new dispensers, replacing existing, or troubleshooting, this is your place for information! This covers all dispensers including: Toilet Paper, Hand Towels, Soap, Chemicals, Deodorizers, Feminine Napkins, etc.
Warranty.
Dispensers should always have an easy, no questions asked warranty. Ours do. Your only obligation is to purchase the product that runs through the dispenser from us.
Quantity.
Paper and Soap - we always recommend 1 more than necessary. This really goes a long way towards a positive user experience.

Increased traffic capacity. More people can dry their hands at the same time.
Redundancy. If a dispenser runs out of product or batteries, there is another one ready to serve.
Installation.
Place the dispenser where there is room around the dispenser to insert the key and open/refill the dispenser.
You should always strive for ADA Compliance. ADA Guidelines can be found here.
Before drilling: Make sure to cover the holes from previous dispensers. The dispenser is straight. The dispenser is where you want it.
Use three to four anchors and screws to secure the dispenser to the wall.
Correctly fill the dispenser.
Test the dispenser a couple of times to make sure the dispenser is functioning properly before you leave the area.
Train the appropriate service personnel how to load and maintain the dispenser.

Troubleshooting.
If the dispenser uses batteries, are the batteries bad and need to be replaced?
Is the product placed in the dispenser correctly?
Is the dispenser dirty? Paper produces a decent amount fiber lint which can clog the dispensers moving parts making them inoperable.
Is there is any paper jammed in the dispenser?
If you have determined a new dispenser is necessary, complete this request.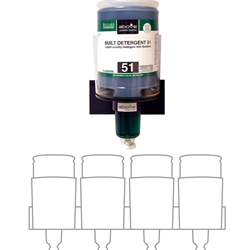 PromptName->Price GetRegularPrice->$460.79 GetFinalPrice->$460.79 GetPriceType->1
Hillyard, Above Dispensing System Kit, HIL31014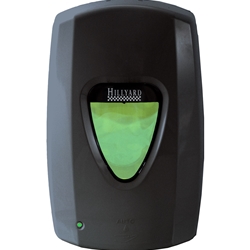 PromptName->Price GetRegularPrice->$40.00 GetFinalPrice->$40.00 GetPriceType->1
Hillyard, Affinity, Automatic Soap Dispenser, Black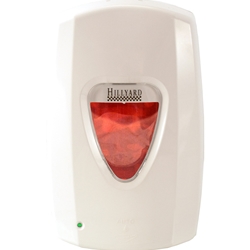 PromptName->Price GetRegularPrice->$40.00 GetFinalPrice->$40.00 GetPriceType->1
Hillyard, Affinity, Automatic Soap Dispenser, White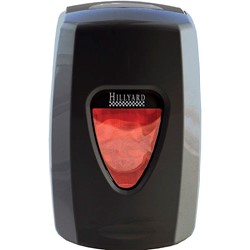 PromptName->Price GetRegularPrice->$13.99 GetFinalPrice->$13.99 GetPriceType->1
Hillyard, Affinity, Manual Soap Dispenser, Black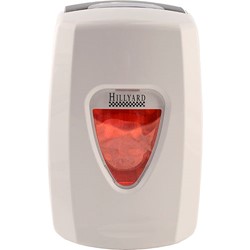 PromptName->Price GetRegularPrice->$13.99 GetFinalPrice->$13.99 GetPriceType->1
Hillyard, Affinity, Manual Soap Dispenser, White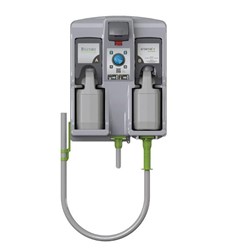 PromptName->Price GetRegularPrice->$199.99 GetFinalPrice->$199.99 GetPriceType->1
Hillyard, Arsenal One, Dilution Control Dispenser, 2 Product, Gray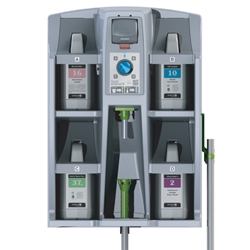 PromptName->Price GetRegularPrice->$399.99 GetFinalPrice->$399.99 GetPriceType->1
Hillyard, Arsenal One, Dilution Control Dispenser, 4 Product, Gray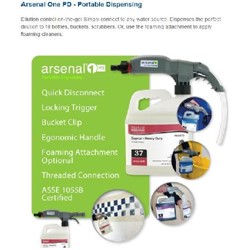 PromptName->Price GetRegularPrice->$116.38 GetFinalPrice->$116.38 GetPriceType->1
Hillyard, Arsenal One, Portable Dilution Control Kit, Dispenser, HIL99705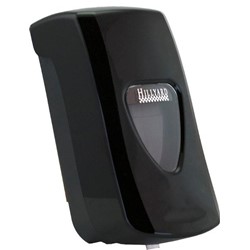 PromptName->Price GetRegularPrice->$25.26 GetFinalPrice->$25.26 GetPriceType->1
Hillyard, Bulk Foam Soap Dispenser, 1000ml refillable dispenser, Black, HIL22297, 6 per case, sold as 1 dispenser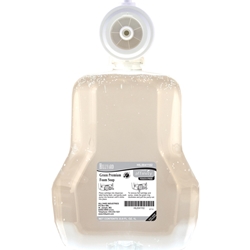 PromptName->Price GetRegularPrice->$82.69 GetFinalPrice->$82.69 GetPriceType->1
Hillyard, Green Premium Foam Soap, Affinity, For Automatic Dispenser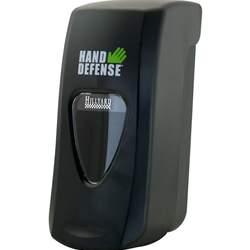 PromptName->Price GetRegularPrice->$59.18 GetFinalPrice->$59.18 GetPriceType->1
Hillyard, Hand Defense 2000 Dispenser, Manual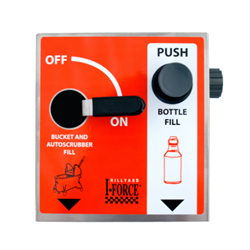 PromptName->Price GetRegularPrice->$159.99 GetFinalPrice->$159.99 GetPriceType->1
Hillyard, I Force High Low Dispensing Center, HIL99605, sold as each